Firekeeper Zelda - Retrogasm 2018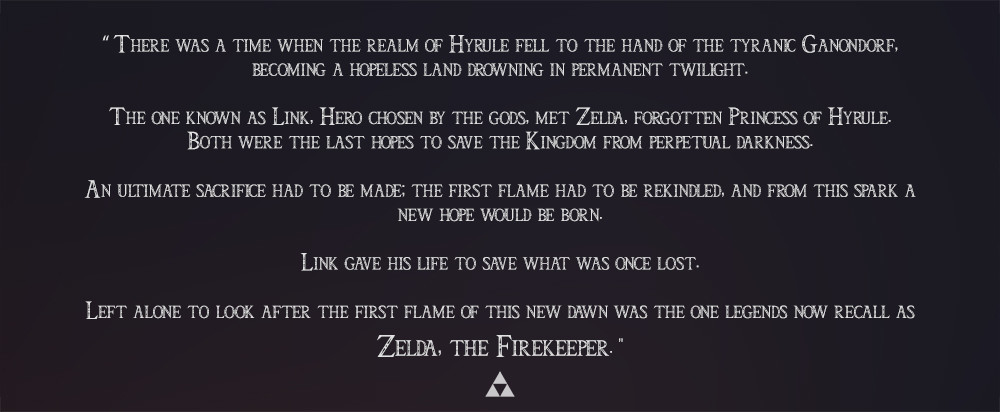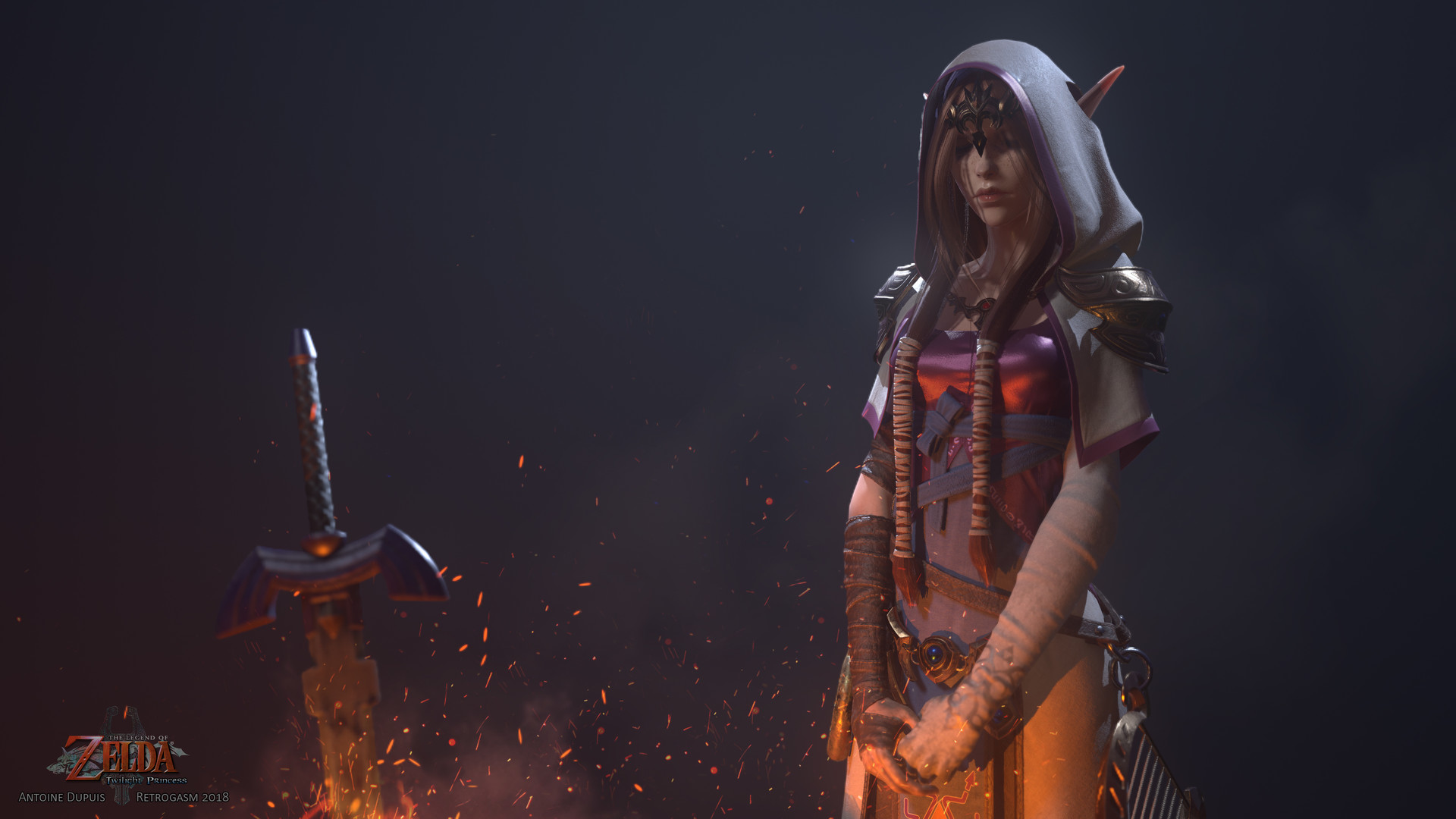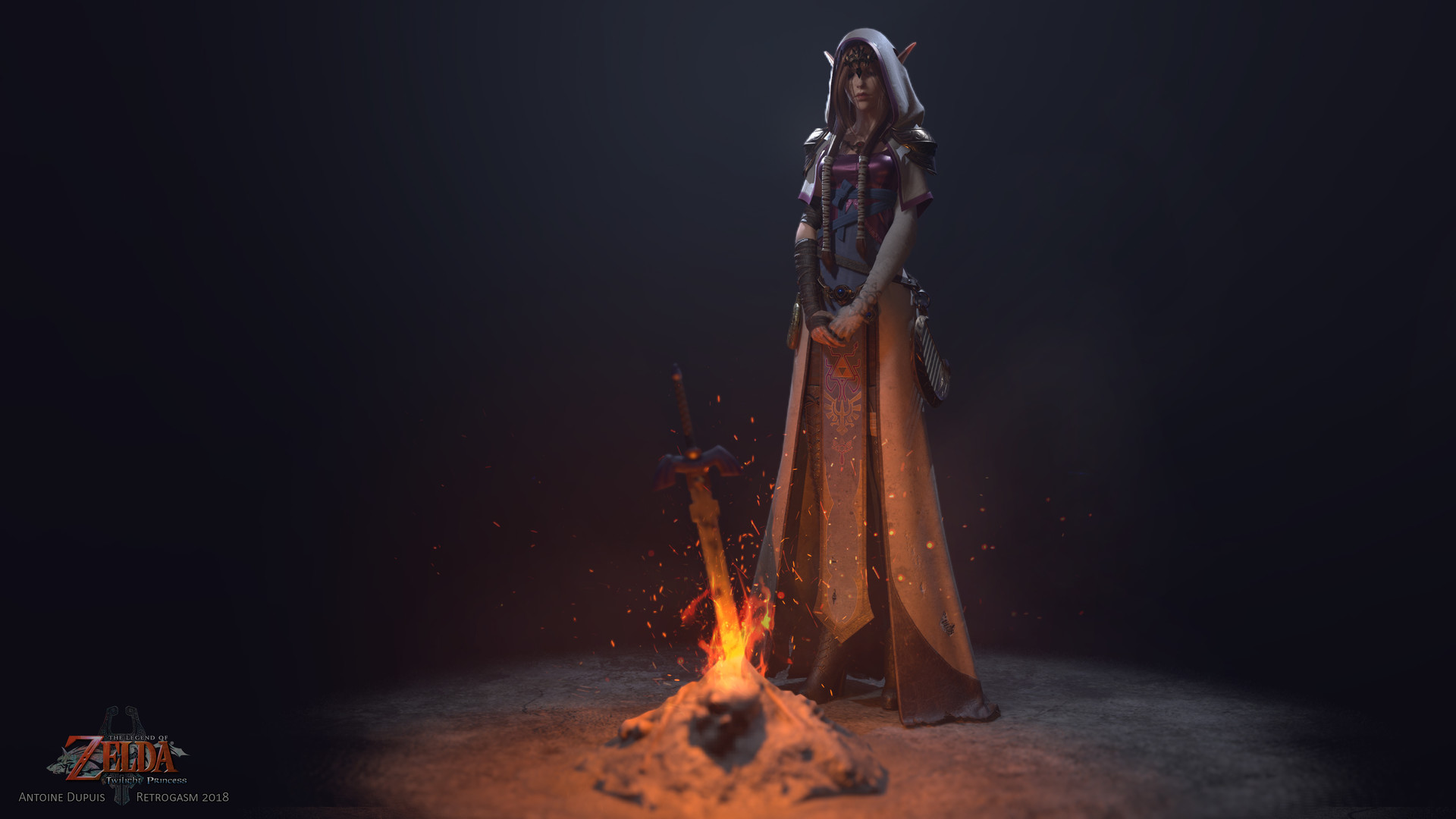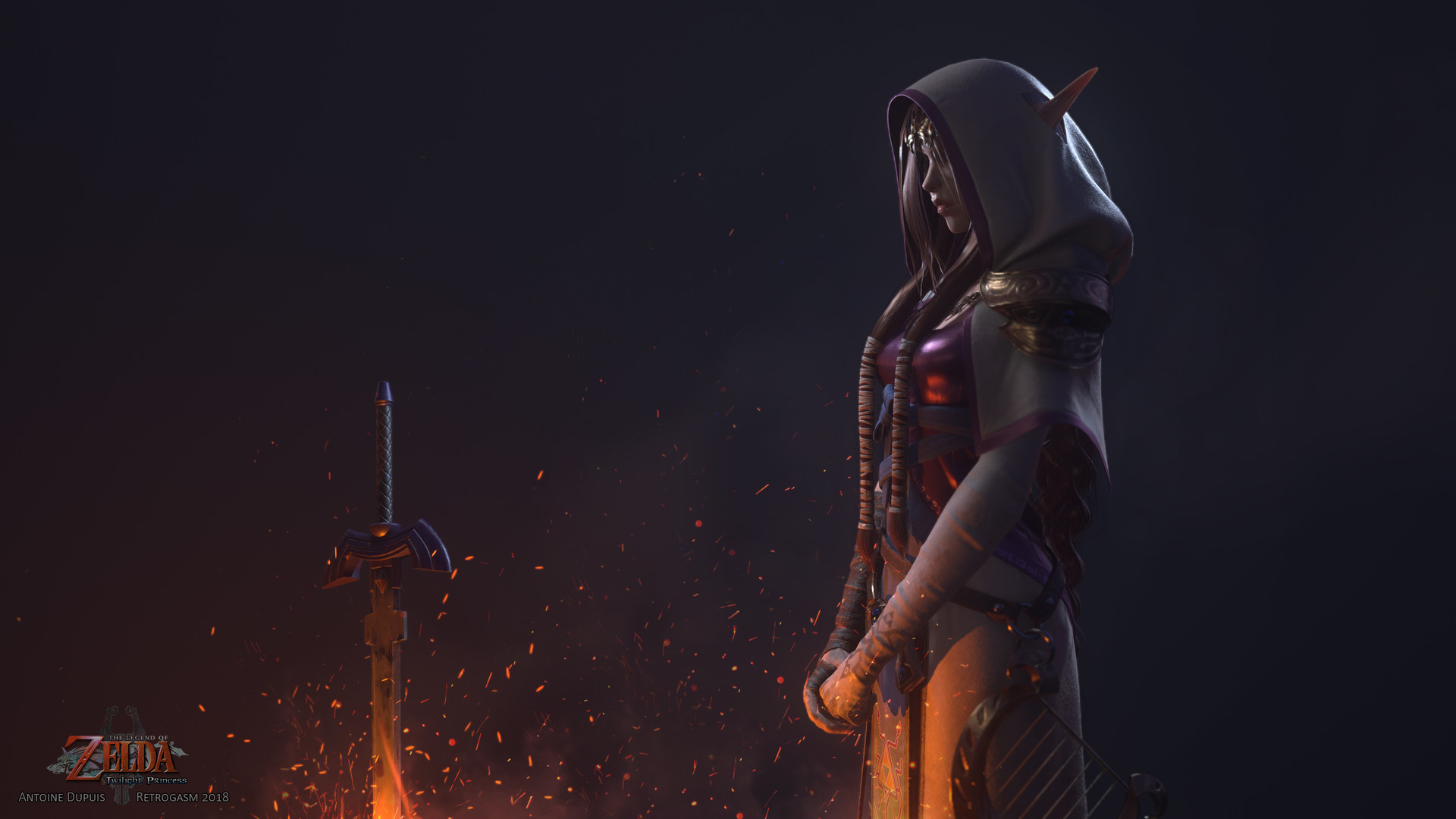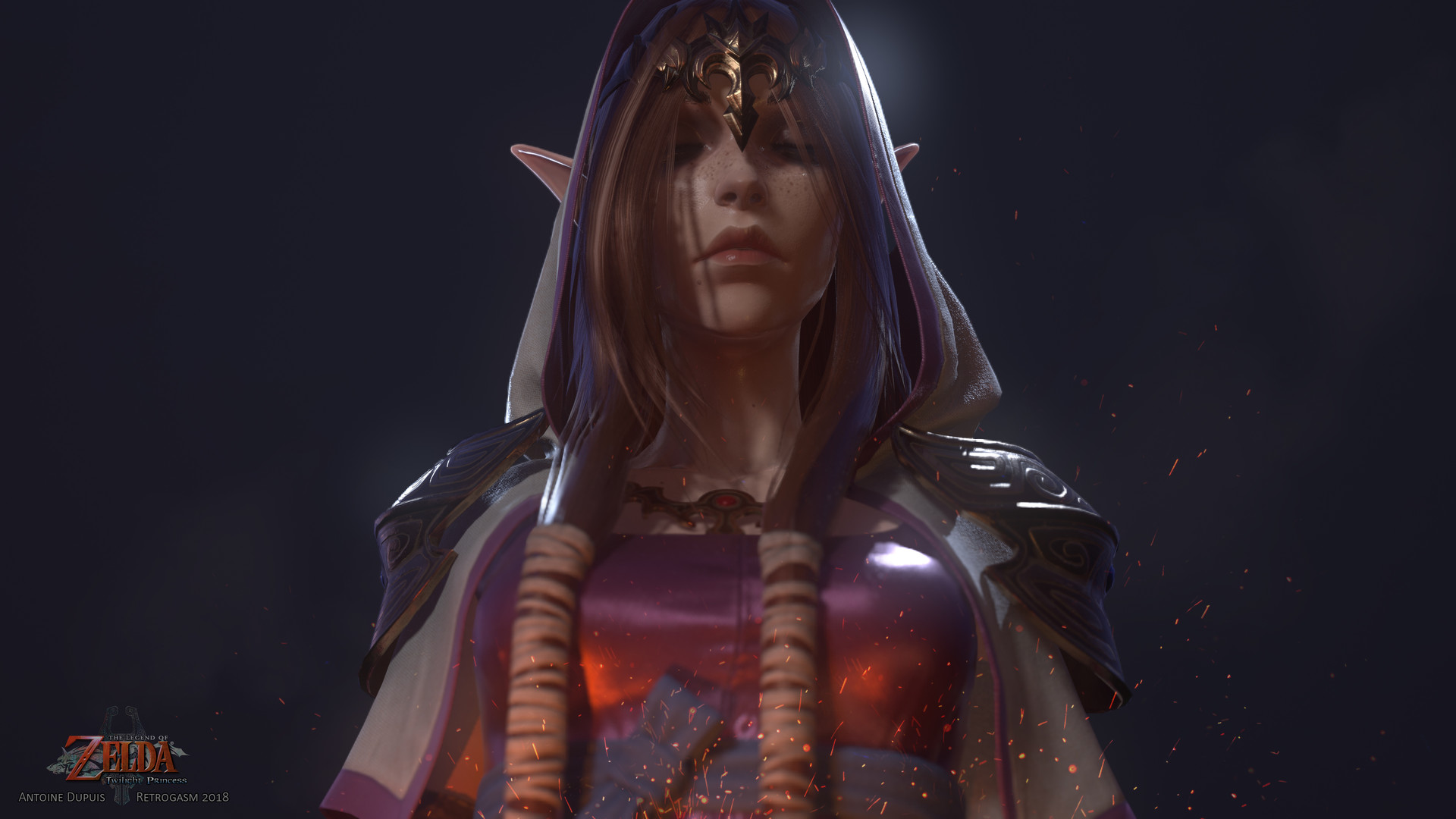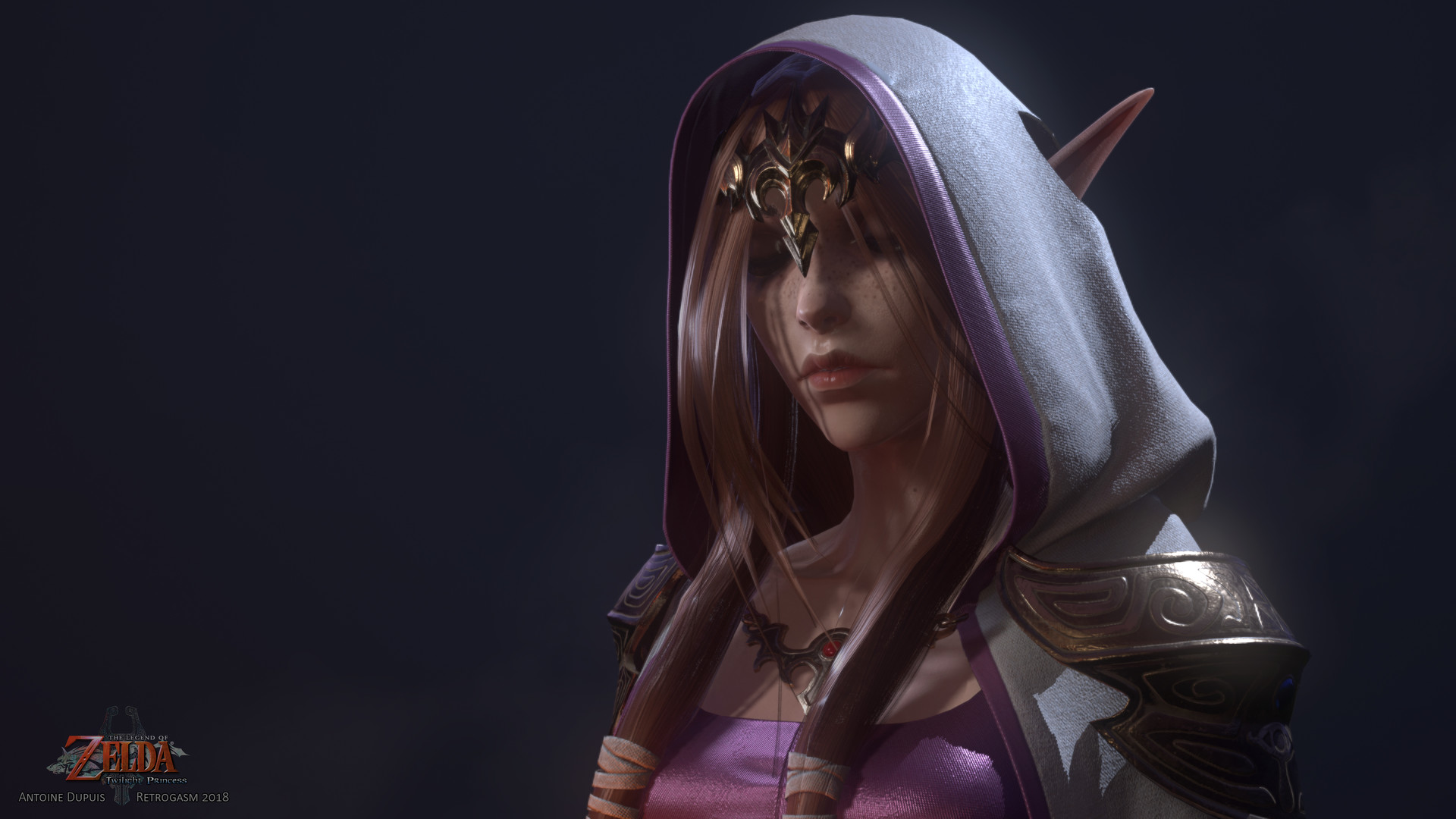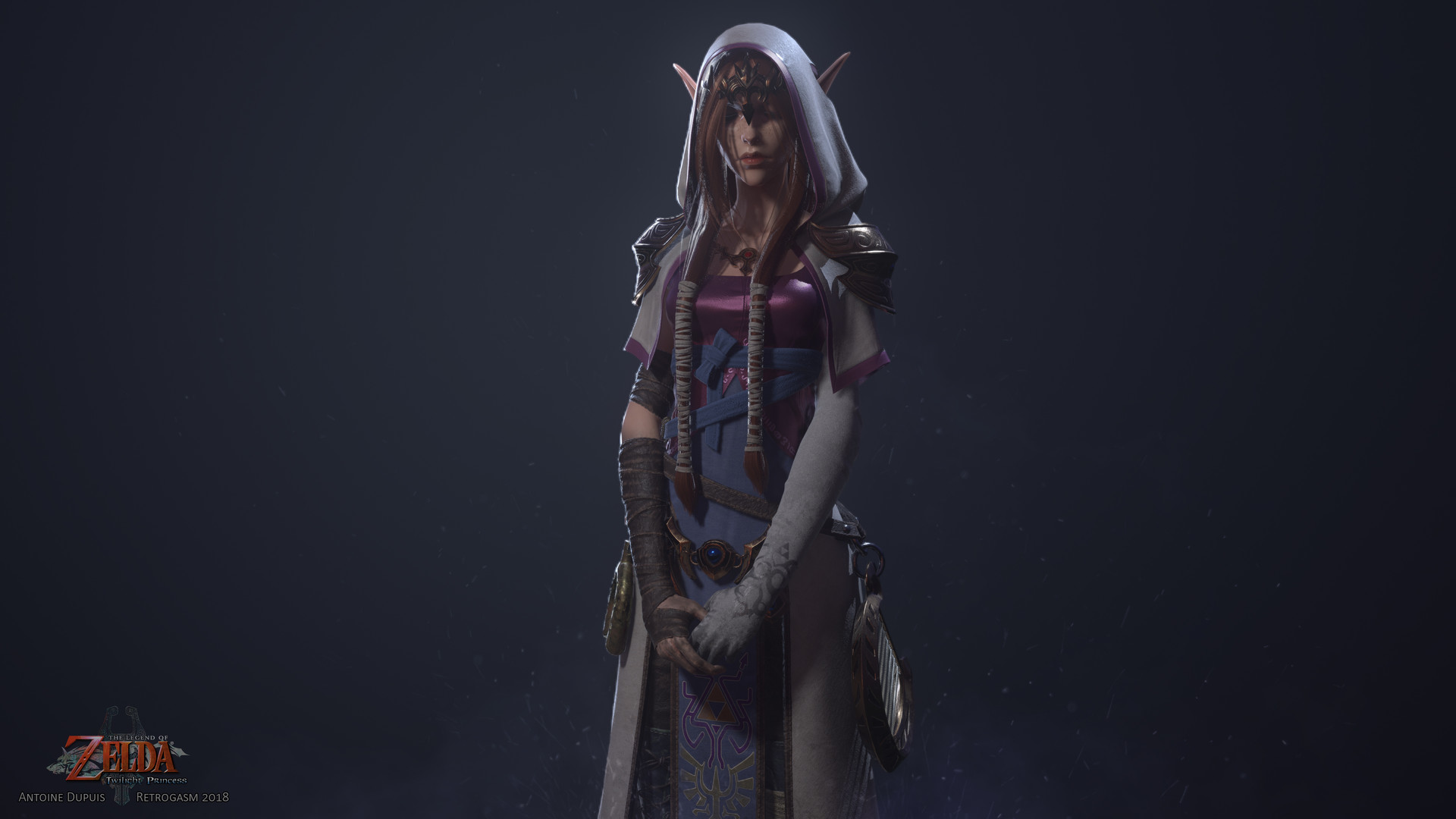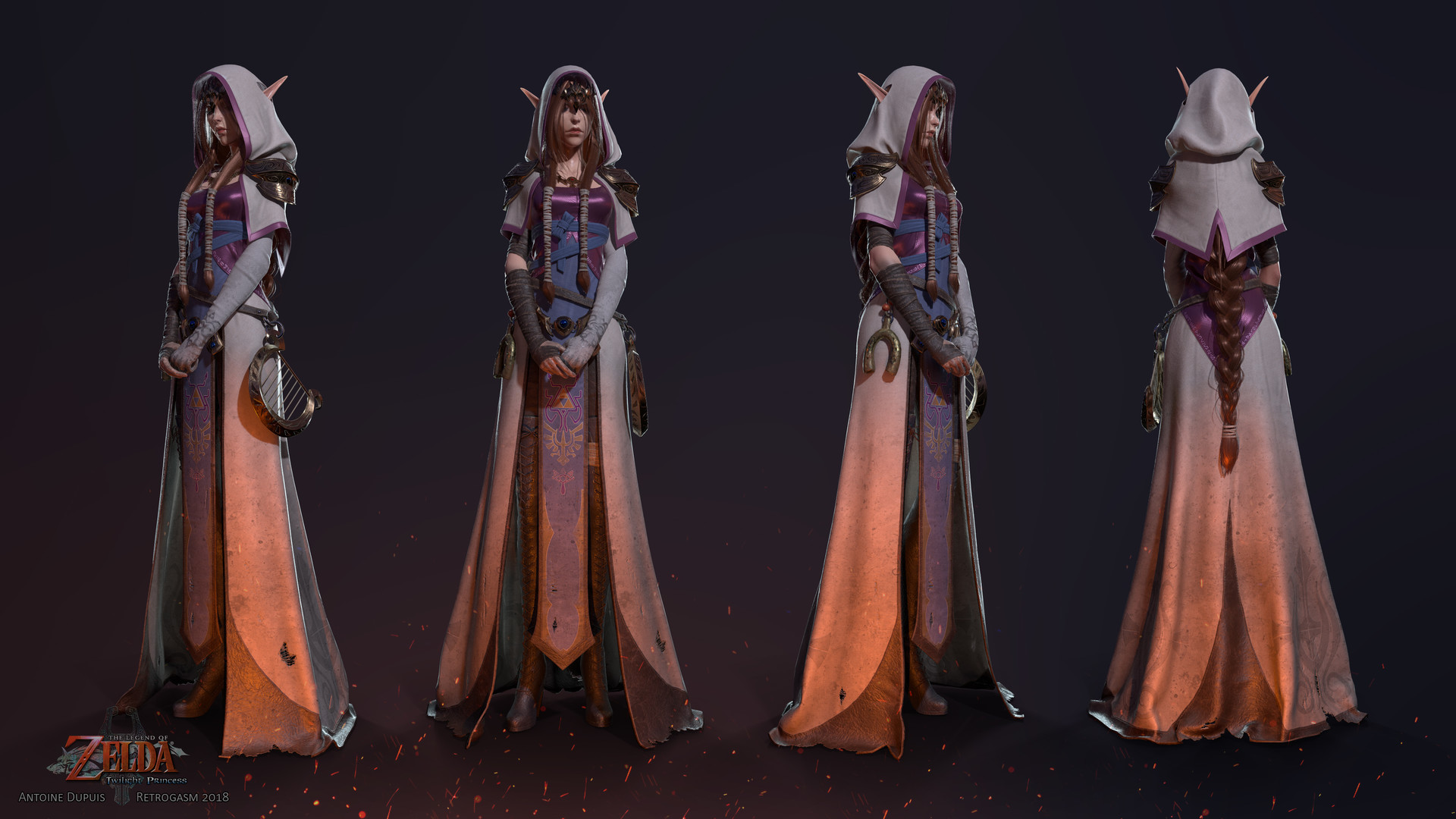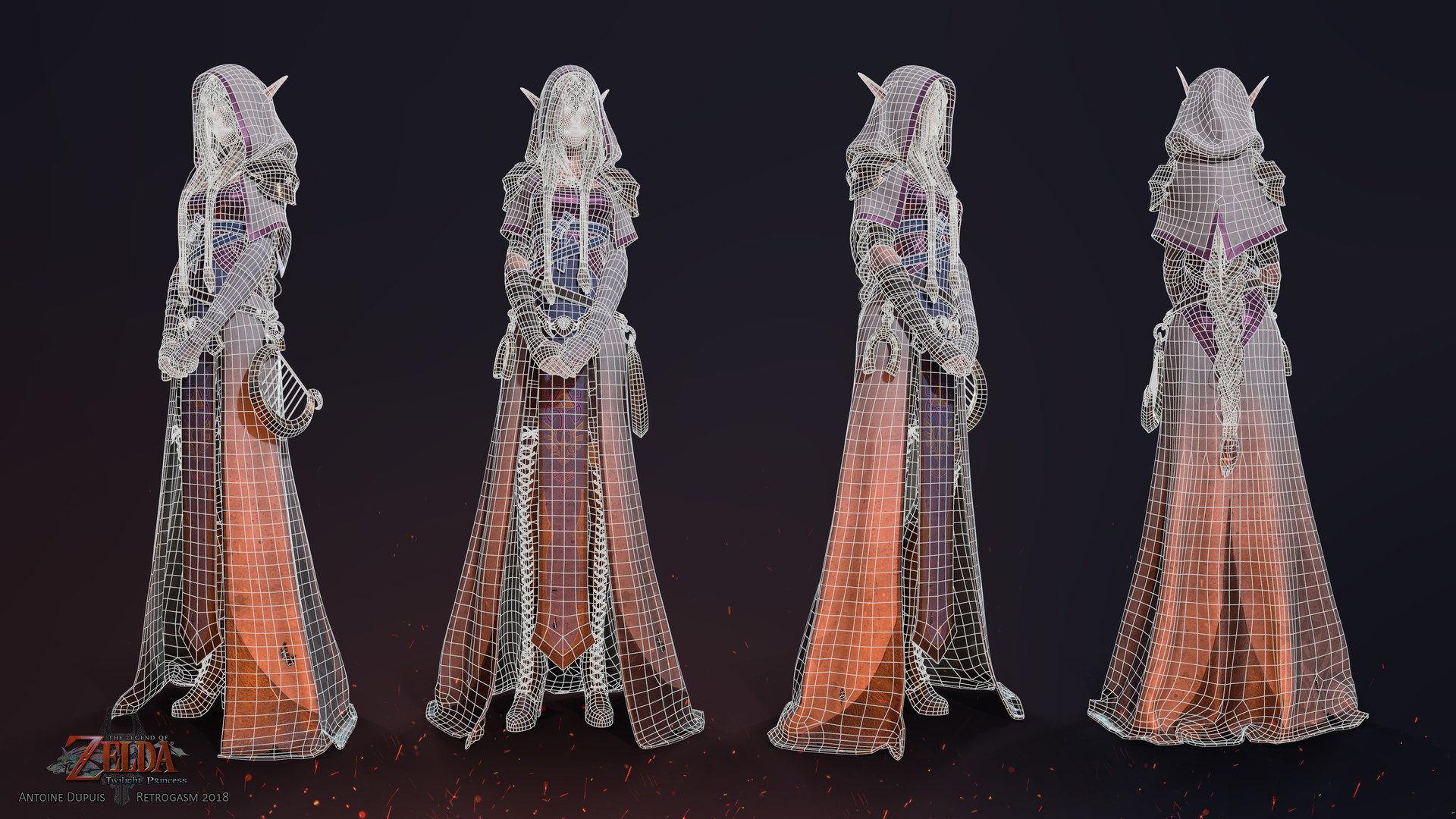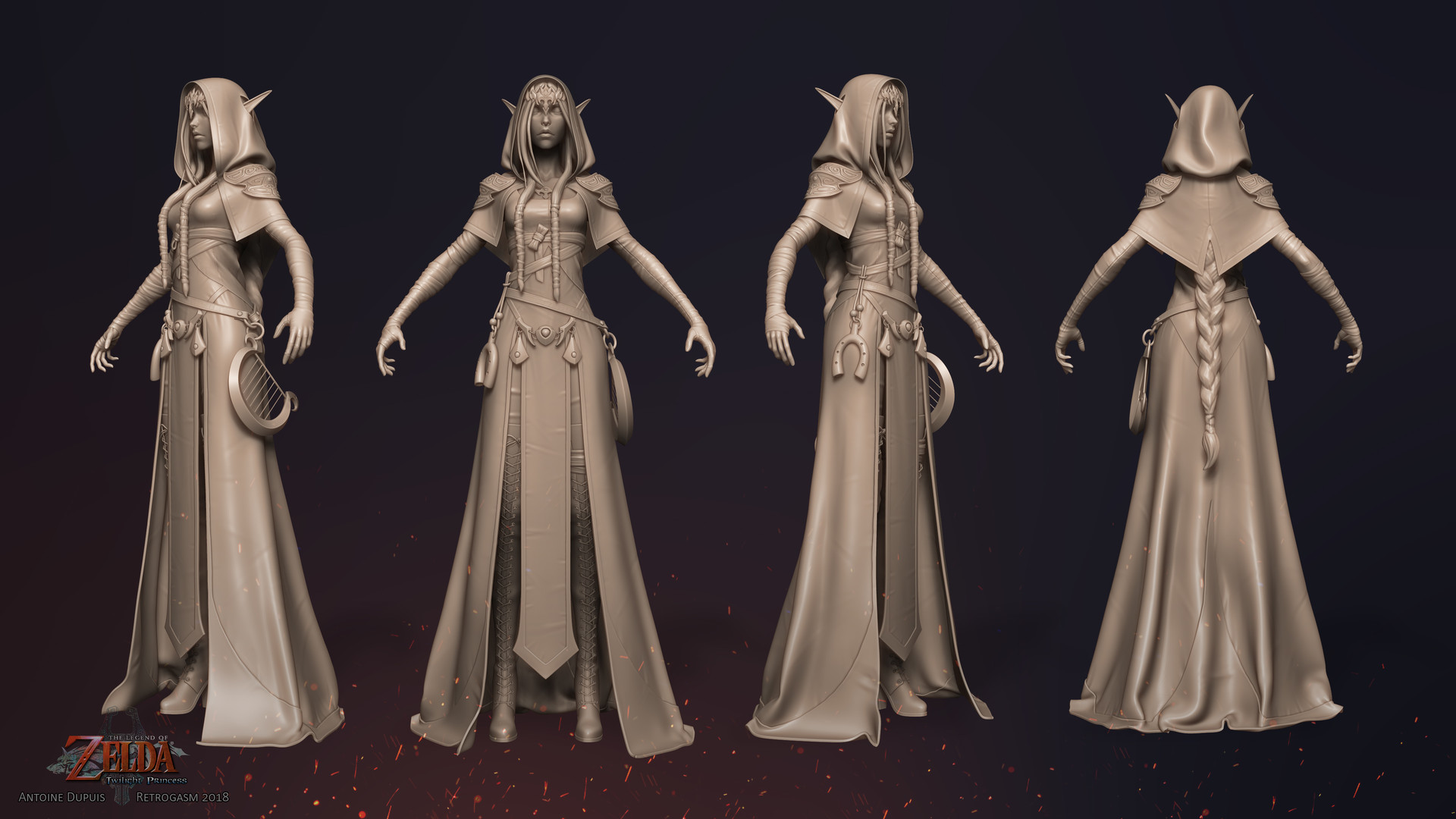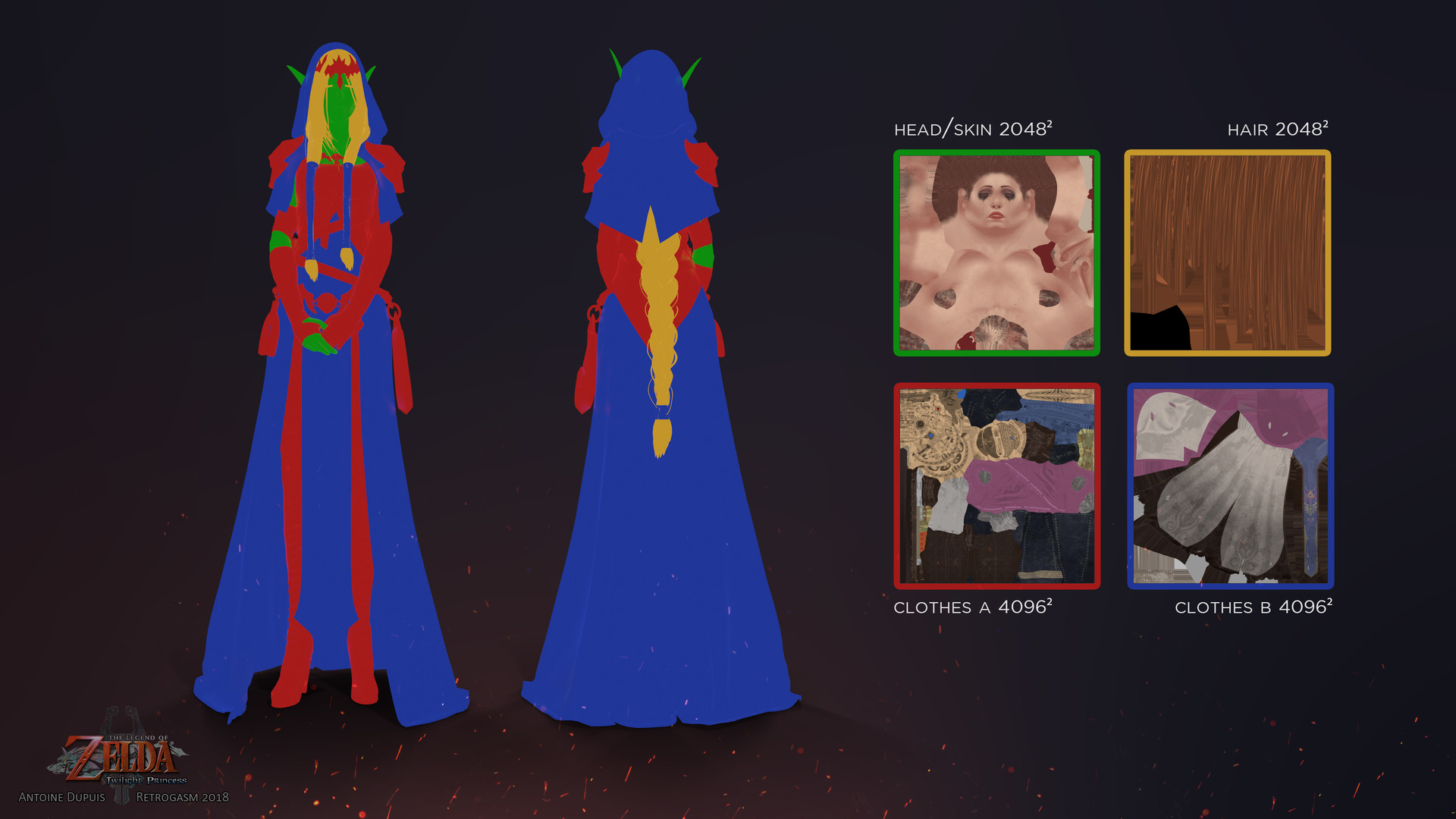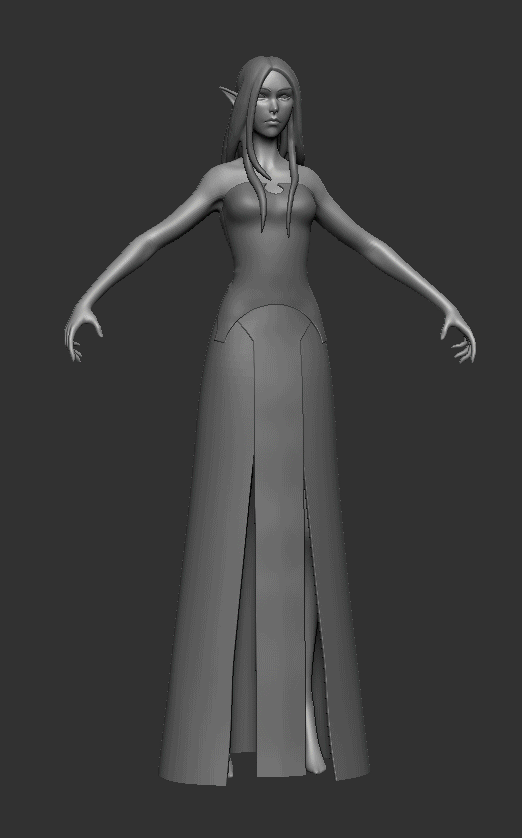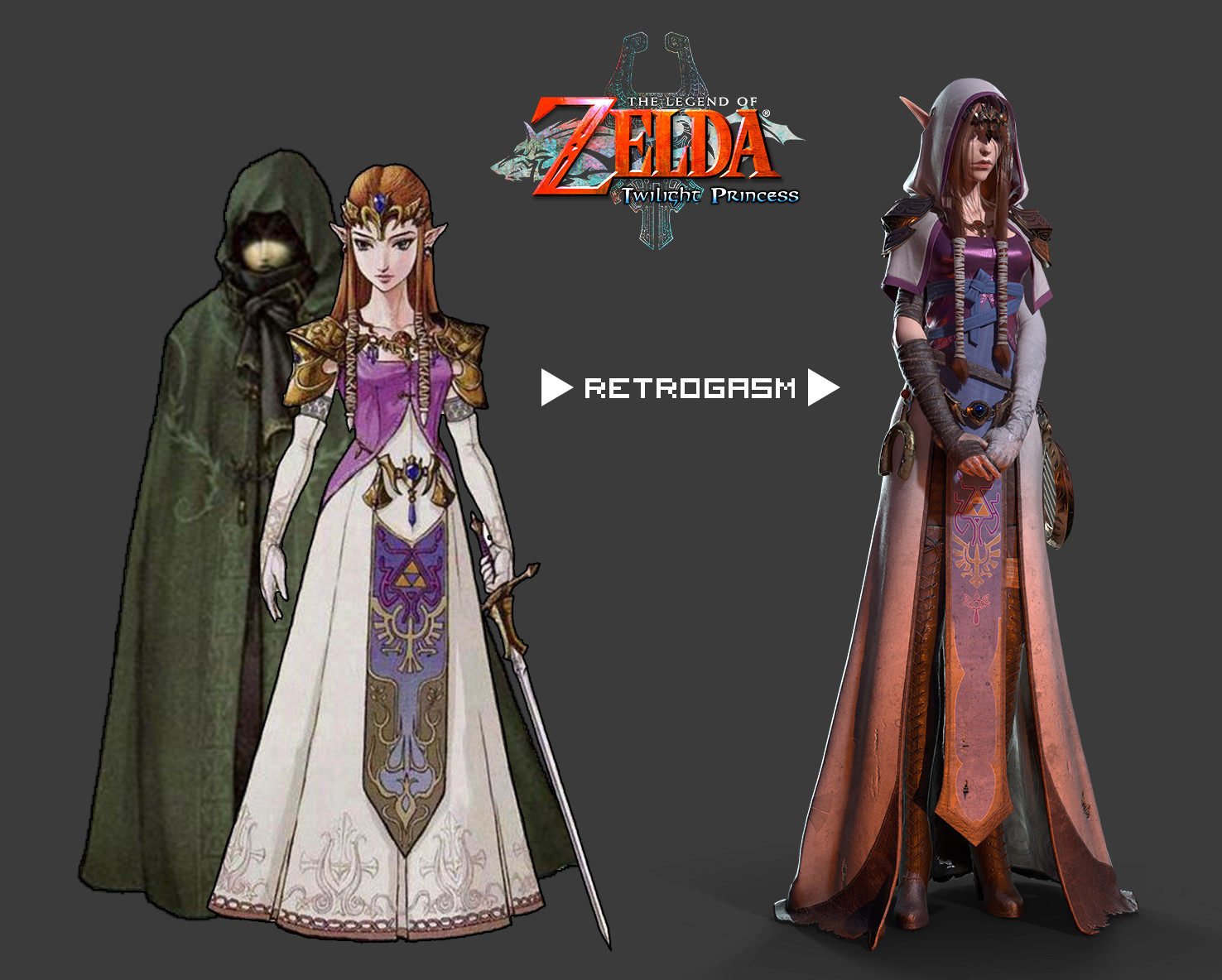 I won third place! @judges thanks so much!
Here is my entry for Retrogasm 2018!
I chose Princess Zelda from The Legend Of Zelda: Twilight Princess (Gamecube). I mainly used her two different appearances in the game (the dark hooded one when she hides in the twilight; and the bright classic one we all know) to redesign her a bit and turning her into a more realistic style.
I also added a little twist to the project: As I always thought that Twilight Princess and Dark Souls had very similar moods and similarities in their worlds, if Twilight Princess were to be redone in a more mature/realistic style, it would be close to a Dark Souls game. So I imagined a plot for the final scene that would embrace both these worlds.
Polycount Thread: http://polycount.com/discussion/200349/wip-firekeeper-zelda-retrogasm-art-competition#latest
Thanks to every friend or peer who gave me feedback. Biggest thanks to my friend Alexandre Chaudret for helping me grow as an artist (a little bit) faster.